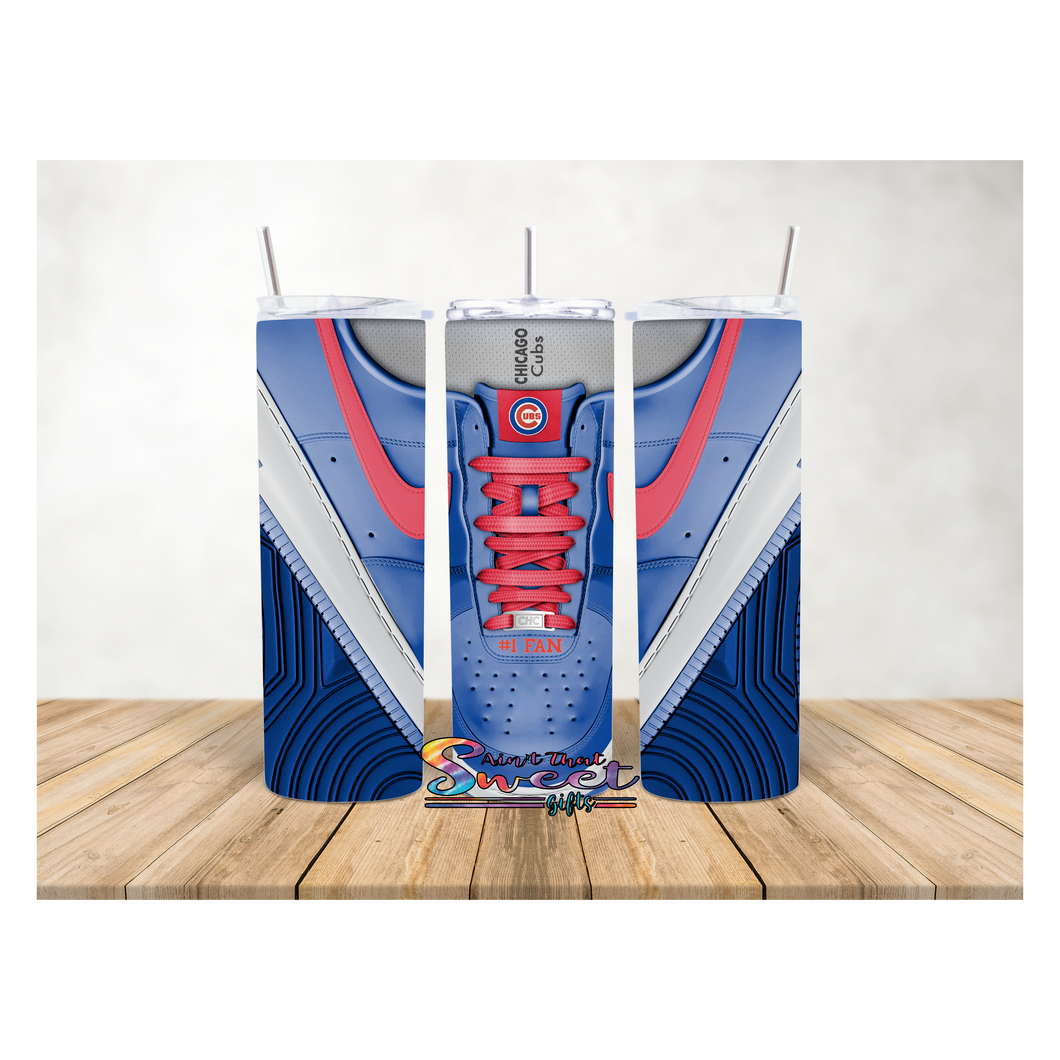 Chicago Cubs #1 Fan Sneaker Tumbler - 20oz Decorated Skinny Tumbler
Regular price $24.95 Sale
This is a hand decorated 20oz skinny metal tumbler, made in my AMERICAN home. I am excited to share them with you. It is great for hot or cold drinks. 
Each of these items are lovingly hand made. I sincerely appreciate you considering my handcrafted work.

If this is a gift, please let me know, and I will add a GIFT NOTE for your recipient in the package.

These items ship USPS First Class Mail. Aint That Sweet is not responsible for the loss or damage of a package once it is in the care of United States Postal Service (USPS), nor can I guarantee timely delivery of a package.

LIMITED QUANTITIES 
These are going fast. If you would like this personalized, or for more information, email us at AintThatSweet@yahoo.com if you have any questions. 

* * * * * * * * * * * * * * * * * * * * * * * * * * * * * * * *
Store Policy:
Because our items are unique, returns are not accepted.